The Best Movies Like 13 Hours: The Secret Soldiers Of Benghazi
Military-themed movies like 13 hours: The Secret Soldiers Of Benghazi trace their origins all the way back to the silent film era. From the French and Indian Wars through the Vietnam War, filmmakers have had numerous opportunities to deal with American historical material. However, among the huge array of war movies, '13 Hours' manages to set itself apart by bringing its brutal, relentless, and realistic depiction of a lesser-known conflict to a modern audience.
If you loved the grim, realistic depiction of war and the breathtaking suspense in 13 Hours, then these 10 war movies will surely be right up your alley.
1. American Sniper (2014)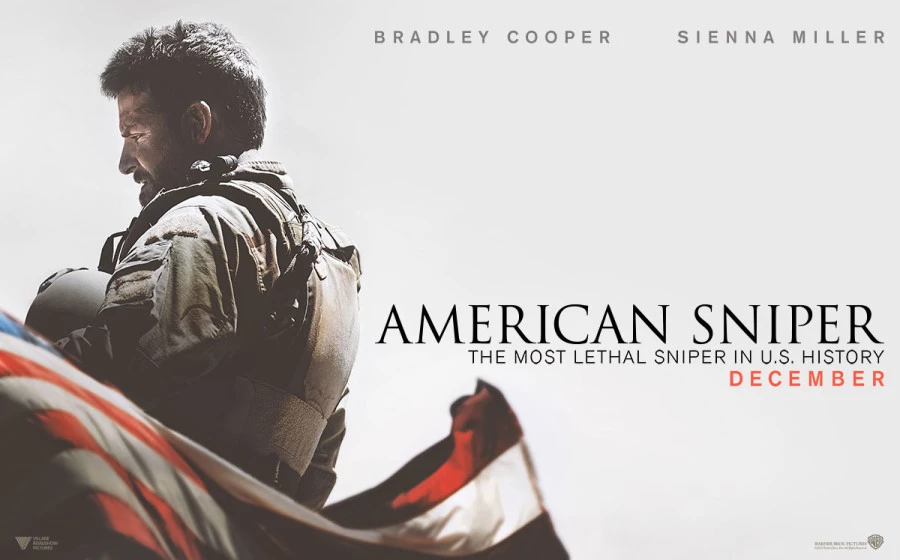 IMDb rating: 7.3/10
Director: Clint Eastwood
Writers: Jason Hall, Chris Kyle, Scott McEwen
Stars: Bradley Cooper, Sienna Miller, Kyle Gallner
Duration: 2h12m
Directed by Clint Eastwood and written by Jason Hall, American Sniper is a 2014 biographical war drama allegedly based on Chris Kyle's memoir American Sniper: The Autobiography of the Most Lethal Sniper in US Military History, which was co-written by Scott McEwen and Jim DeFelice. The film follows the life of Chris Kyle, who became the most lethal sharpshooter in US military history after scoring 255 kills in four deployments to Iraq, 160 of which were verified by the Defense Department.
While Kyle's military achievements were recognized, his tours of duty had a negative impact on his personal and family life. The film begins with a young Chris Kyle learning to shoot a rifle and hunt deer from his father. Years later, Kyle has worked as a ranch hand and rodeo cowboy, and when he returns home early, he discovers his fiancée having an affair with another man.
He is discussing with his brother after telling her to leave when he watches TV images of the 1998 US embassy bombings and decides to join the Navy. He qualifies for special training and joins the US Navy SEALs as a sniper, and the film then moves on to further action.
✅ 7 Hilarious Buddy Cop Movies Like 21 Jump Street You Should Check Out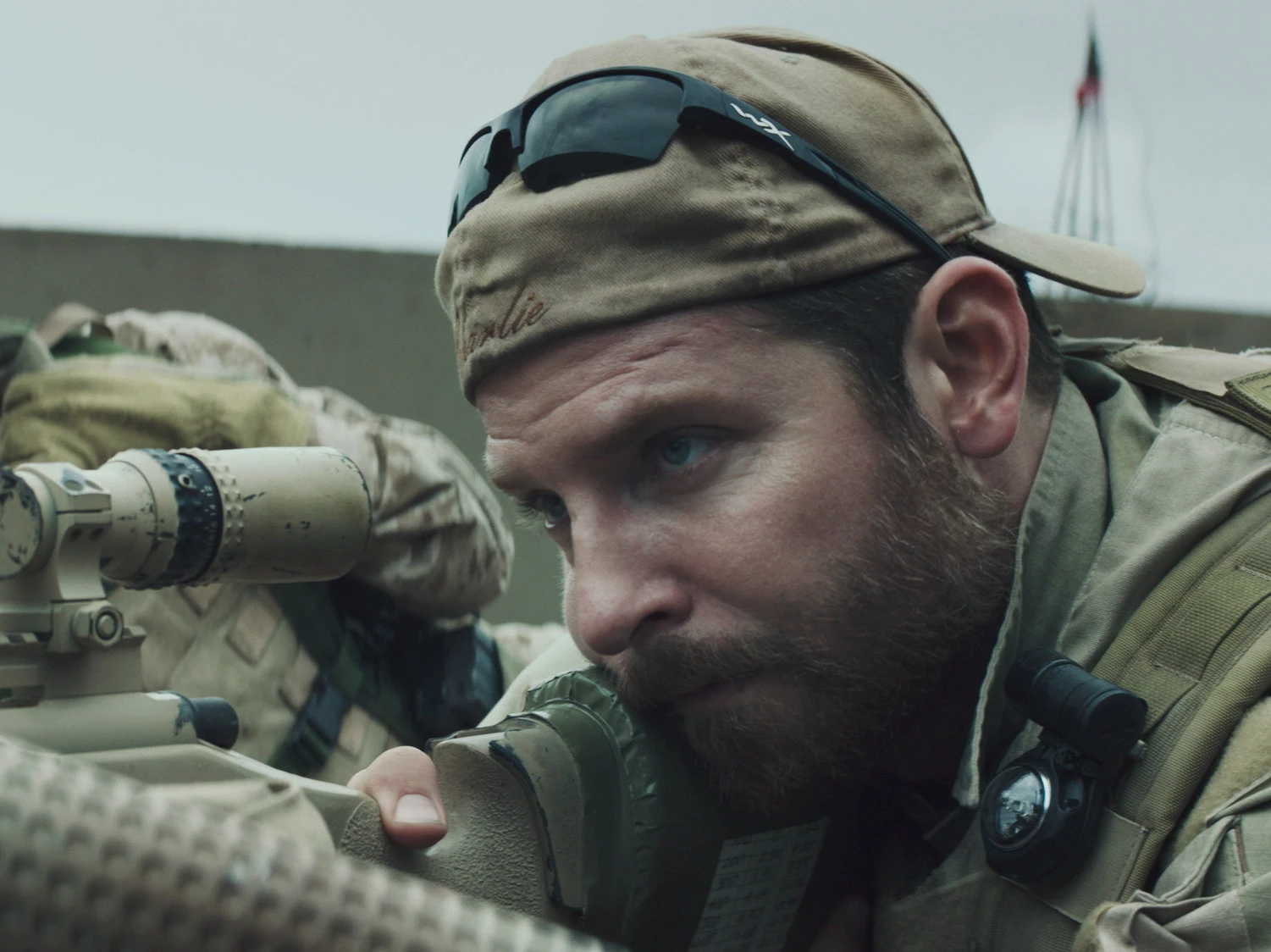 The film received mostly positive reviews, with acclaim for Cooper's lead performance and Eastwood's direction, however, it sparked significant controversy regarding its depictions of both the Iraq War and Chris Kyle. American Sniper garnered six Academy Award nominations, including Best Picture, Best Adapted Screenplay, and Best Actor for Cooper, ultimately winning one for Best Sound Editing.
After watching American Sniper, I can say that Bradley Cooper at least deserved his nomination. His performance in this film is indeed Oscar-worthy. That being said, it's not a 1-man show and he's hardly the only thing this picture has going for it. Clint Eastwood's direction of this film is superb, and the editing and special effects are also on-point. It's one of the most powerful war movies I've ever watched, and I definitely recommend it to anyone who loves realistic military movies like 13 Hours.
Where to watch: Justwatch
Official trailer:
2. The Kingdom (2007)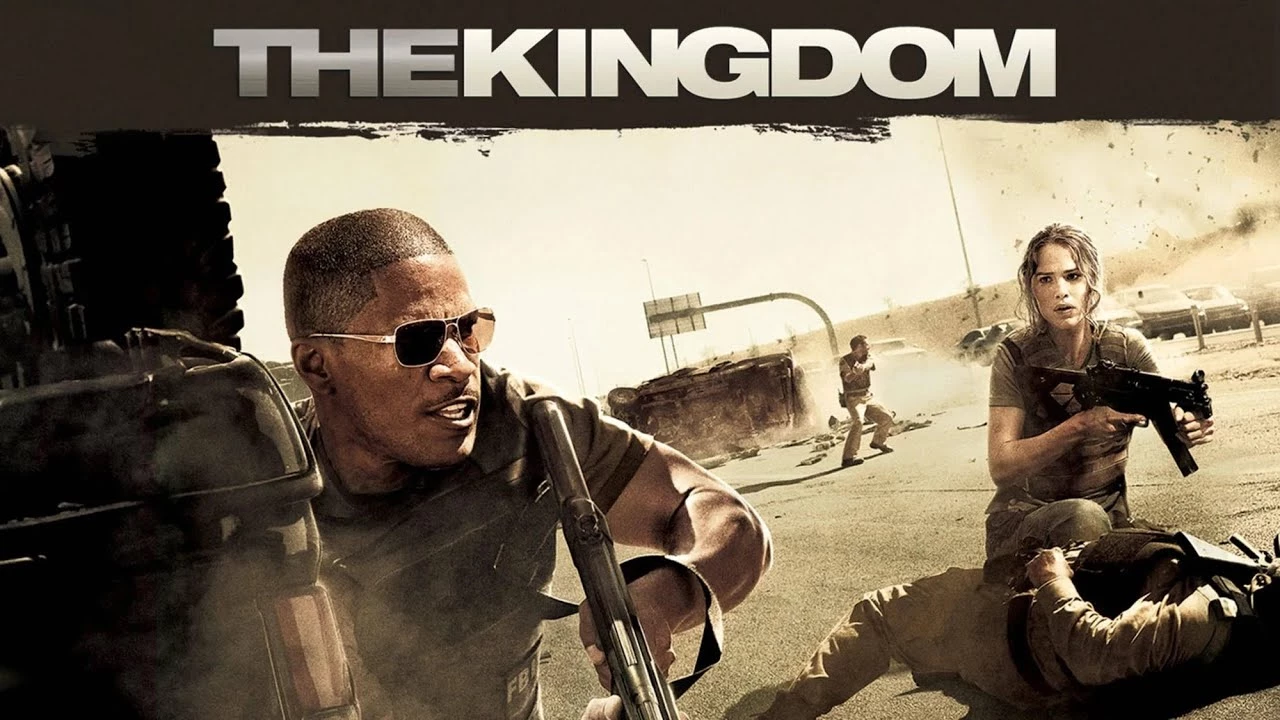 3. 12 Strong (2018)
IMDb rating: 6.5/10
Director: Nicolai Fuglsig
Writers: Ted Tally, Peter Craig, Doug Stanton
Stars: Chris Hemsworth, Michael Shannon, Michael Peña
Duration: 2h10m

"12 Strong" chronicles the events shortly following the 9/11 terrorist attacks. A Special Forces force from the United States, designated as Operational Detachment Alpha (ODA) 595, is dispatched to Afghanistan to fight with local Afghan partners against the Taliban and Al-Qaeda. The crew, led by Captain Mitch Nelson (Christopher Hemsworth), is on a difficult operation to seize Mazar-i-Sharif, a crucial Taliban stronghold.
Directed by Nicolai Fuglsig and released in 2018, "12 Strong" is based on Doug Stanton's nonfiction book "Horse Soldiers," which tells the real story of the first Special Forces squad dispatched to Afghanistan following the September 11 attacks. The film performed modestly at the box office, grossing over $71 million worldwide against a budget of around $35 million.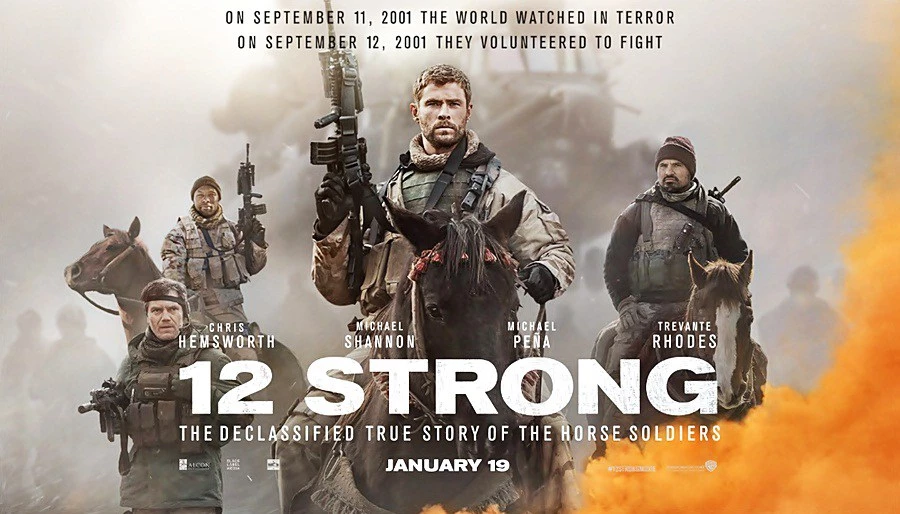 Critics gave "12 Strong" mixed reviews. While some appreciated the film for its action sequences and portrayal of real-life courage, others believed it followed conventional war movie cliches and lacked deeper character development. The cast's performances, notably Chris Hemsworth's, were universally praised. After watching the film, I'm inclined to say that this movie has some of the most intense fighting sequences in any military film I have ever watched.

The directing, acting, and cinematography were all on point, but the editing still leaves something to be desired. Compared to 13 Hours, this film is a little bit more…"black-and-white" in its portrayal of the protagonists, which can be either a good or bad thing, depending on what you want from a military movie.
Where to watch: Justwatch
Official trailer: 
4. Black Hawk Down (2001)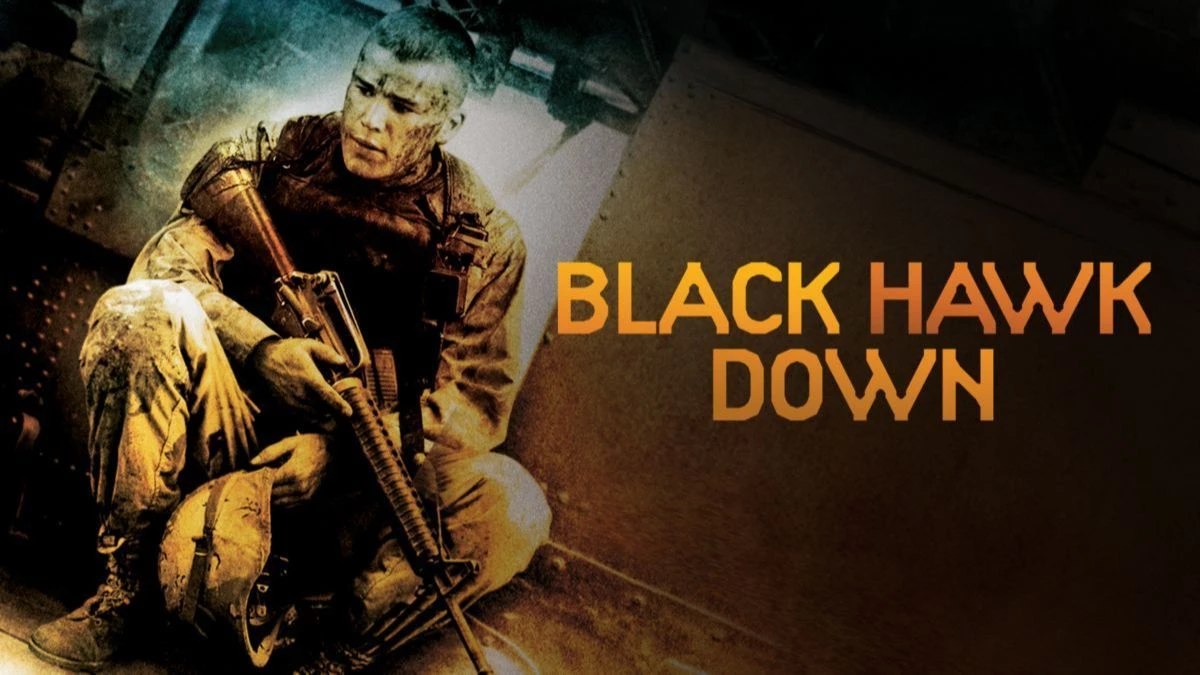 The film also received critical acclaim for its suspenseful action sequences, realistic representation of battle conditions, and ability to express the physical and psychological toll of modern combat. Among other nominations, it received two Academy Awards for Best Film Editing and Best Sound. In my opinion, Black Hawk Down is an immensely effective military film, and one of the most subtly special ones of its kind ever.

Most war films like 13 Hours either feature a single hero through whom we see everything or a squad of soldiers, all of whom are distinguishable "types". Black Hawk Down takes a different approach. It instead presents us with a diverse cast of characters, none of whom are easily identified as heroes to grab the audience's attention. The goal of this unique method is to establish a sense of military professionalism. To double down on that authenticity, Black Hawk Down also never puts too much emotional weight into one scene.

The story unfolds at a steady clip, shifting from location to location without pausing to dwell on individual soldiers. This creates a feeling similar to watching documentary footage of a failed military operation. While this writing style may cause viewers to become detached on their first viewing, it gives the film immense rewatch value.
Where to watch: Justwatch
Official trailer: 
5. We Were Soldiers (2002)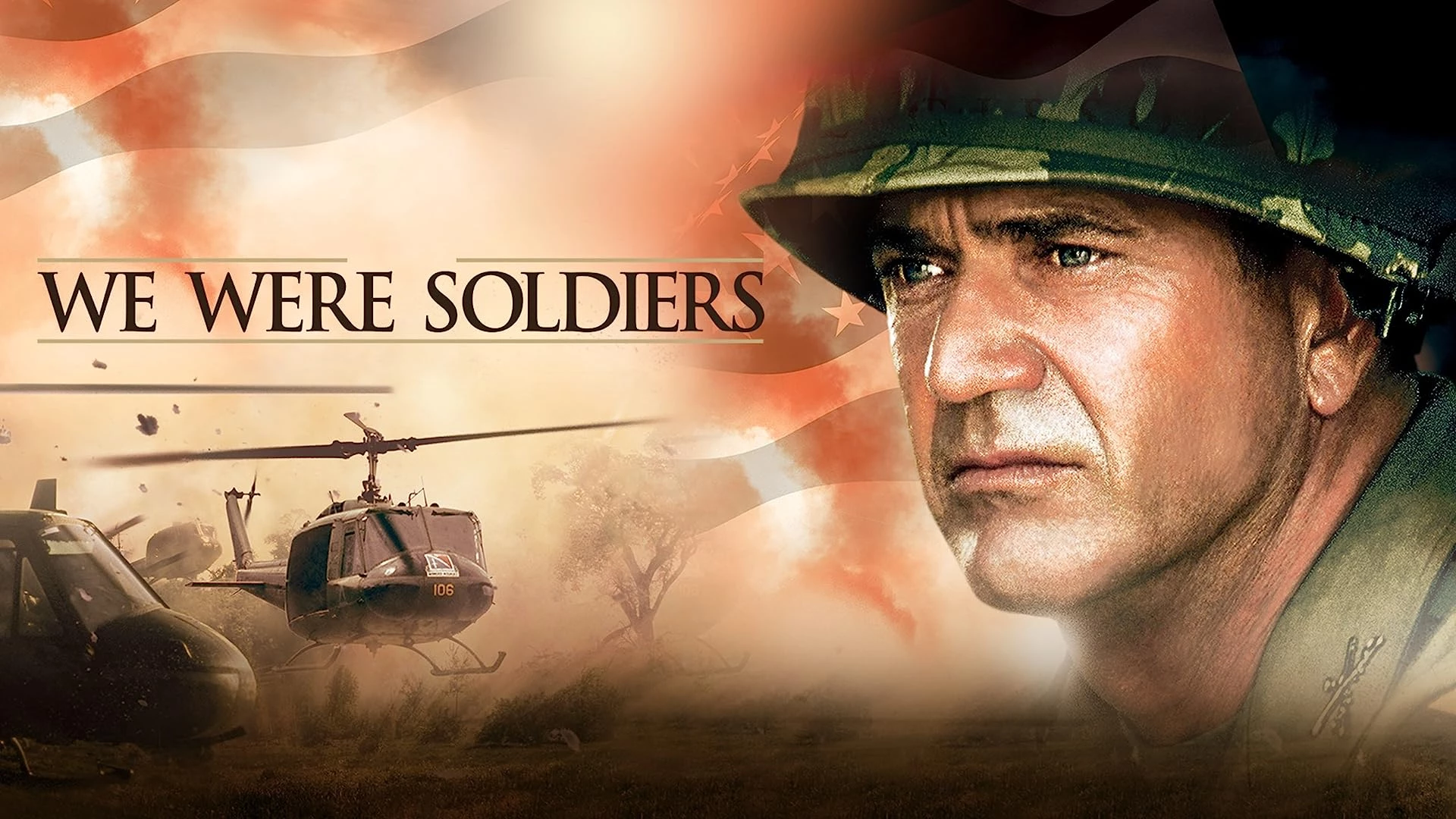 Directed by Randall Wallace, We Were Soldiers is based on Lieutenant General Harold G. Moore's (Ret.) and journalist Joseph L. Galloway's book "We Were Soldiers Once... and Young". The film performed well at the box office, grossing over $114 million worldwide against a budget of approximately $75 million. Critics gave "We Were Soldiers" mostly positive reviews. It was lauded for its accurate depiction of the Battle of Ia Drang, great acting, and representation of the soldiers' valor and brotherhood.
The film was also praised for emphasizing the human aspect of combat and its impact on both soldiers and their families. Perhaps the most amazing aspect of this film to me is that it's one of the more…grounded war movies like 13 Hours where the protagonists are not portrayed as heroic; they are merely troops who have been sent to do a task. These soldiers understand the risks, and they are only doing their best to complete the mission while also trying to survive.
Where to watch: Justwatch
Official trailer: 

6. 5 Days Of War (2011)
IMDb rating: 5.6/10 5
Director: Renny Harlin

Writers: Mikko Alanne, David Battle

Stars: Rupert Friend, Emmanuelle Chriqui, Richard Coyle

Duration: 1h 53m

Days of War features an American journalist called Thomas Anders (Rupert Friend) who becomes embroiled in a battle between Georgia and Russia. As the conflict worsens, he joins up with a Georgian photographer and a local lady to record the horrors and humanitarian disasters occurring in South Ossetia. Directed by Renny Harlin, 5 Days of War, also known as "5 Days of August," is based on the true events surrounding the Russo-Georgian War of 2008.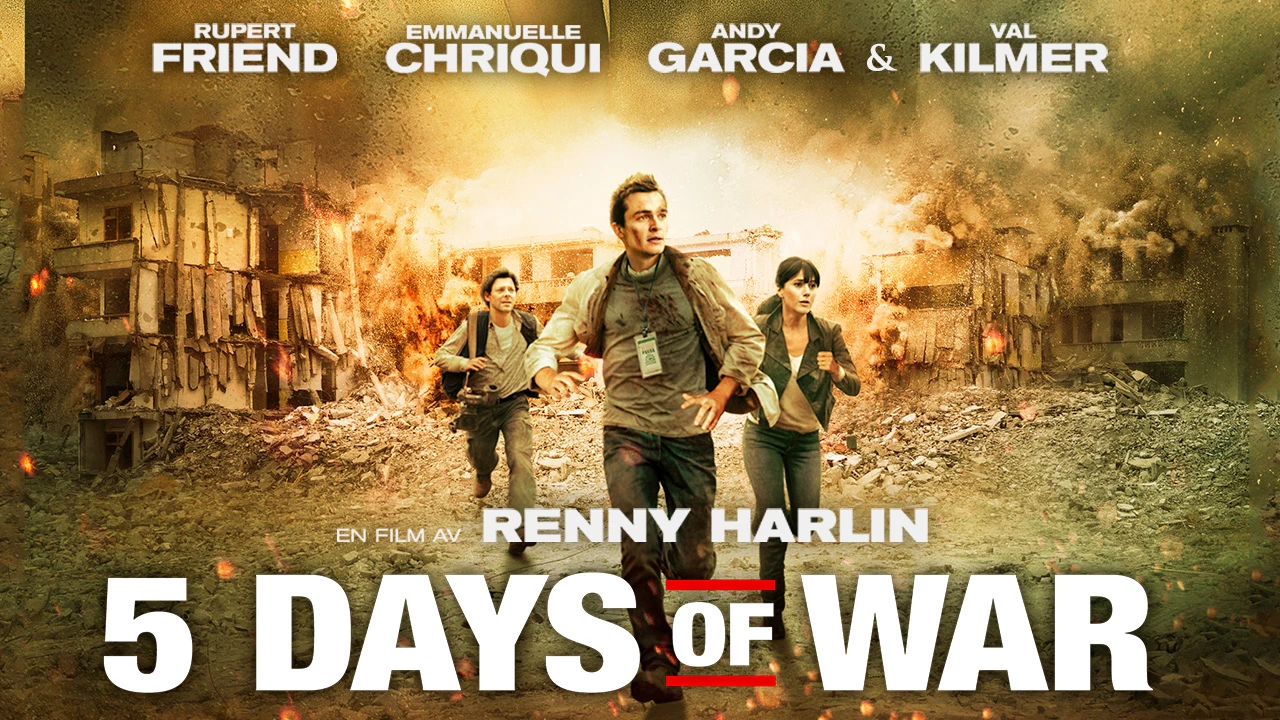 The film had a limited release and did not perform well at the box office, grossing a modest amount globally. Critics gave "5 Days of War" mixed reviews. While some praised the film for depicting the severity of the war and the journalists' search for truth, others condemned it for portraying certain political and historical aspects of the conflict. The acting, action scenes, and production quality were highly applauded.

Overall, 5 Days of War is a dramatized account of the 2008 Russo-Georgian War. This movie, like 13 Hours, intends to shine a light on a lesser-known conflict and the perspectives of individuals impacted by it, while also emphasizing the critical role of journalists in documenting and revealing the truth during wartime.
Where to watch: Justwatch
Official trailer: 
7. The Hurt Locker (2008)
Director: Kathryn Bigelow

Writers: Mark Boal

Stars: Jeremy Renner, Anthony Mackie, Brian Geraghty

Duration: 2h 11m

"The Hurt Locker" follows Sergeant William James (Jeremy Renner), a competent and unconventional bomb disposal specialist who joins an Army EOD team in Iraq. The video delves into the high-pressure conditions and psychological tolls that the team members experience as they negotiate Baghdad's lethal streets, where every step may be their last. Directed by Kathryn Bigelow, The Hurt Locker received widespread praise for the cast's performances, notably Jeremy Renner's portrayal of the nuanced and unpredictable Sergeant James.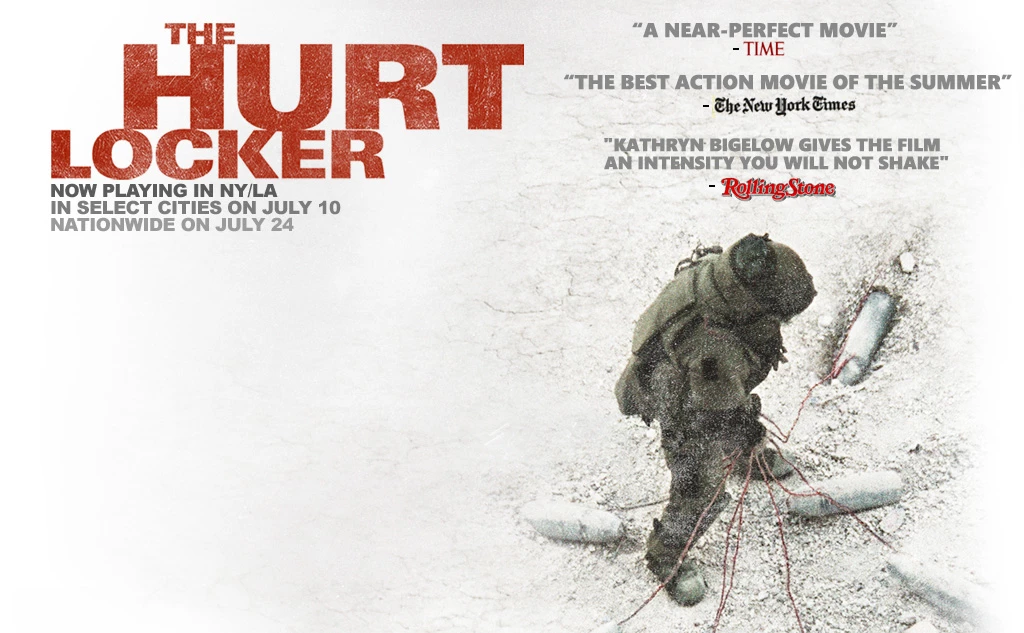 On top of Jeremy Renner's performance, "The Hurt Locker" also received critical acclaim for its riveting storyline and realistic depiction of battle. Six Academy Awards were bestowed to the picture, including Best Picture, Best Director (Kathryn Bigelow), and Best Original Screenplay (Mark Boal). It was also a commercial success, despite its relatively small production budget.

Why should you watch The Hurt Locker? Because it is widely considered a seminal film in its depiction of the psychological impacts of combat and the difficulties experienced by troops fighting in hazardous circumstances. It helped to raise public awareness of the Iraq War and its consequences for military troops.
Where to watch: Justwatch
Official trailer: 
8. Act Of Valor (2012)
IMDb rating: 6.4/10
Director: Mike McCoy, Scott Waugh

Writers: Kurt Johnstad
Stars: Alex Veadov, Roselyn Sanchez, Nestor Serrano

Duration: 1h 50m

If you are into special forces movies like 13 Hours, then Act of Valor is worth checking out. The film follows an elite unit of Navy SEALs on a mission to rescue a kidnapped CIA agent and foil a terrorist plan that threatens the US. The film takes the spectator on a high-stakes tour throughout the world, demonstrating these highly trained soldiers' talents, commitment, and sacrifices. Directed by Mike McCoy and Scott Waugh, the movie stands out for its unique approach as it features real-life active-duty Navy SEALs in the lead roles.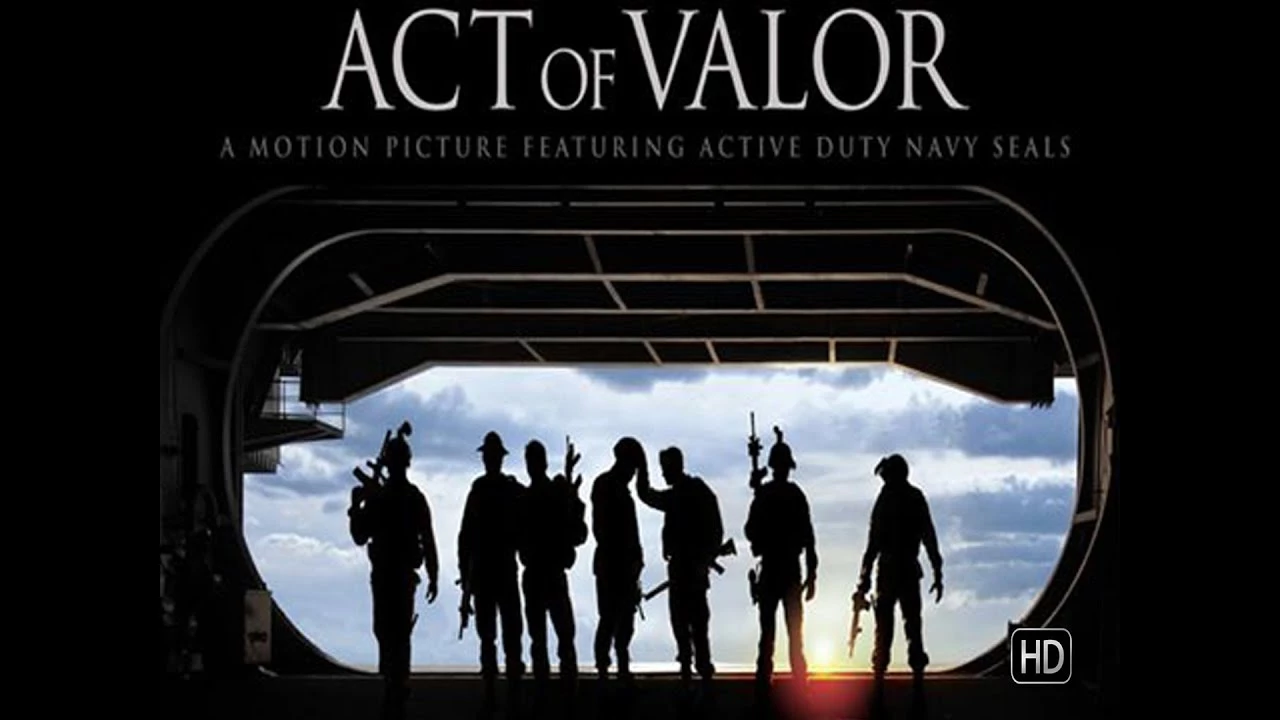 In fact, The filmmakers collaborated extensively with the Navy and SEALs to assure the film's authenticity and technical correctness. The SEALs' action scenes, tactics, and equipment are depicted convincingly, giving spectators an insight into the world of special operations. Critics gave "Act of Valor" mixed reviews. While some critics applauded the film for its realistic representation of Navy SEALs and riveting action sequences, others faulted the language and character development.

Nevertheless, the film was a box office hit, grossing more than $80 million worldwide. As a war movie aimed at a realistic portrayal of warfare like 13 Hours, "Act of Valor" offers a deep and accurate glimpse into the world of Navy SEALs, with real-life active-duty SEALs playing the key parts. It aspires to recognize these elite fighters' service by providing a look into their difficult and perilous life as they face threats to national security.
Where to watch: Justwatch
Official trailer: 
9. Lone Survivor (2013)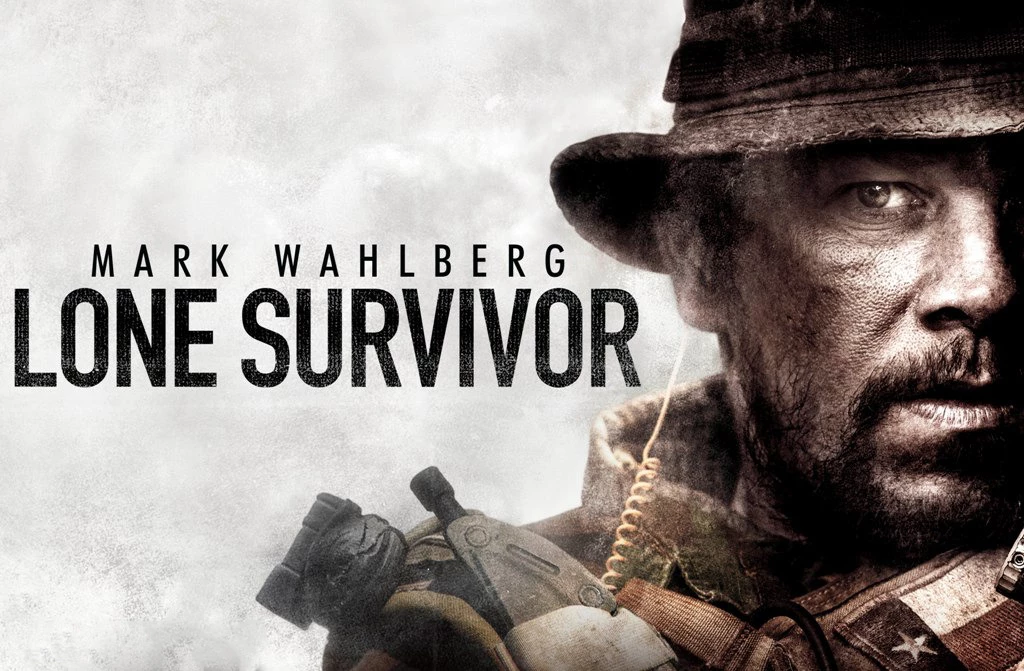 Directed by Peter Berg, Lone Survivor is based on the true story and memoir of the same name by former United States Navy SEAL Marcus Luttrell. It recounts the failed Operation Red Wings, which took place during the war in Afghanistan. The filmmakers strove for a realistic depiction of the events of Operation Red Wings. They collaborated extensively with Marcus Luttrell and other military advisers to correctly depict Navy SEAL techniques, equipment, and attitude in warfare.

The video contains genuine SEAL training footage and aims to provide an accurate representation of the experience of special operations soldiers. Critics gave "Lone Survivor" mostly favorable reviews. The film was hailed for its dramatic and realistic action sequences, the cast's performances, and its depiction of the troops engaged. It was also a commercial triumph, generating more than $150 million globally.
"Lone Survivor" is seen as an homage to the bravery and sacrifices of military men and women. It illustrates the Navy SEALs' tenacity and courage while also raising awareness of the problems they encounter in combat circumstances. The video also sparked debate regarding the moral quandaries and ethical problems inherent in military operations.
Official trailer: 
10. Zero Dark Thirty (2012)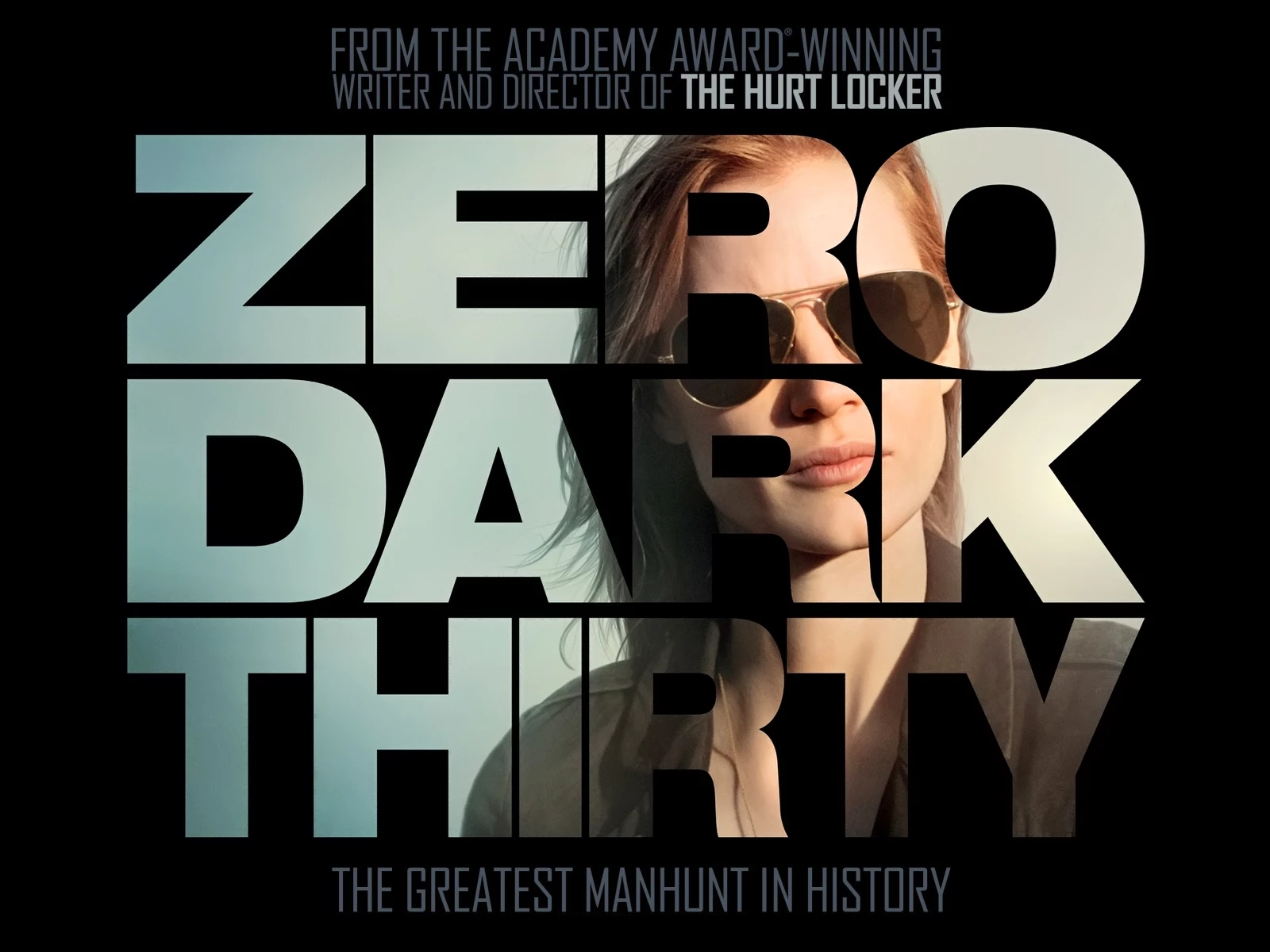 Kathryn Bigelow's 2012 political thriller film "Zero Dark Thirty follows the decade-long hunt for Osama bin Laden, the founder, and head of the terrorist group Al-Qaeda, culminating in the successful attack on his base in Abbottabad, Pakistan, by US Navy SEALs in 2011. The filmmakers intended to represent the events and intelligence activities surrounding the hunt for bin Laden in a realistic manner.

They worked with current and former CIA officers to guarantee the representation of information collecting, analysis, and raid preparation was accurate. The film's attention to detail and fidelity to real-world procedures added to its realism. Critics gave "Zero Dark Thirty" good reviews. The film received critical acclaim for its captivating storytelling, realistic representation of intelligence operations, and analysis of the human and moral toll of the hunt for bin Laden.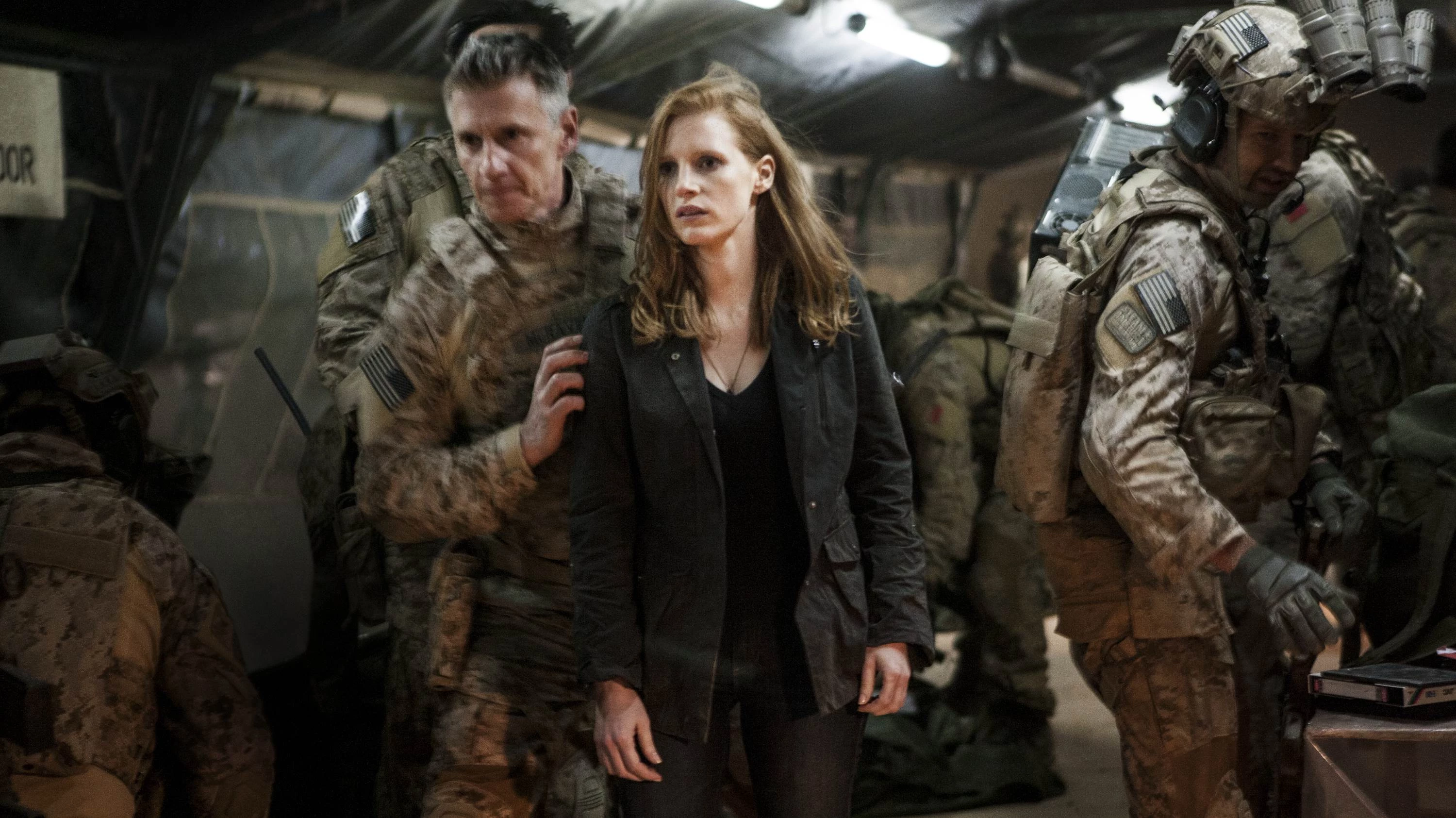 It was a financial success and was nominated for various awards, including five Academy Awards. "Zero Dark Thirty" is recognized as a seminal film due to its depiction of the decade-long hunt for Osama bin Laden and the successful attack that ended in his killing. It helps to comprehend the intricacies and obstacles that intelligence services and the military confront in battling terrorism. In my personal opinion, "Zero Dark Thirty" is an engrossing and powerful political thriller that dramatizes the hunt for Osama bin Laden.

It demonstrates the passion and tenacity of intelligence operators in their pursuit of justice while posing thought-provoking concerns about counterterrorism procedures and moral quandaries.

Where to watch: Justwatch
Official trailer: 
Conclusion:
If you loved "13 Hours," a war drama based on actual events, we hope you appreciate our top ten recommended military-themed movies like 13 Hours, which have similar themes of military action, stressful circumstances, and true stories.